Embroidery is poetry on textiles
Poetry in my view is about putting emotions into words, so the reader in the end can witness and experience those emotions at another time and place. That's what my art is about, too.
All my pieces are based on sensations and emotions. What triggers my desire to create can for example be a fragrance, special beats within a piece of music, a feeling, a mood or things in my surrounding. It is the simple things that appeal to me.
At the same time textiles attract me because their characteristic is quite complex and therefore offers endless possibilities. Their strong sensuality and tactility adds an additional dimension to ones artistic approach.
This means I can be minimalistic in black or white and graphical forms, work with structures and objects of my surrounding or indulge in abstract ideas and pieces. Whatever it is that works best to transfer the emotions into visual sensations, so someone else can experience those. For me embroidery is like creating poems on textiles.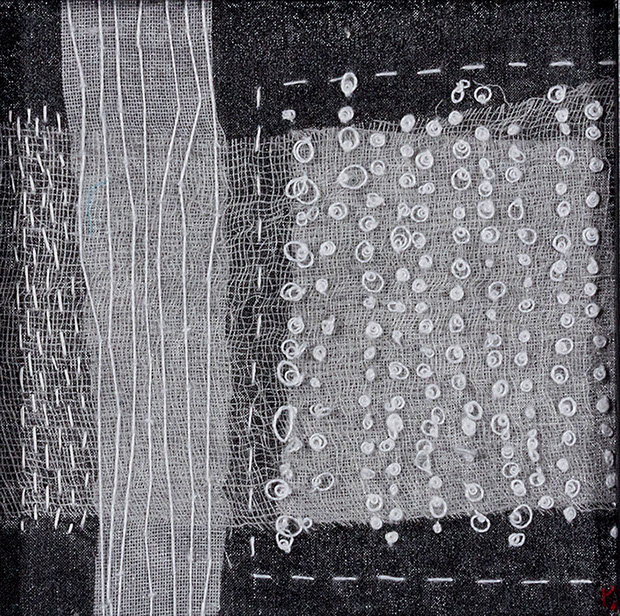 Poetry – White 1:1
Storlek: 13 x 13 cm
Teknik: Broderi och applikation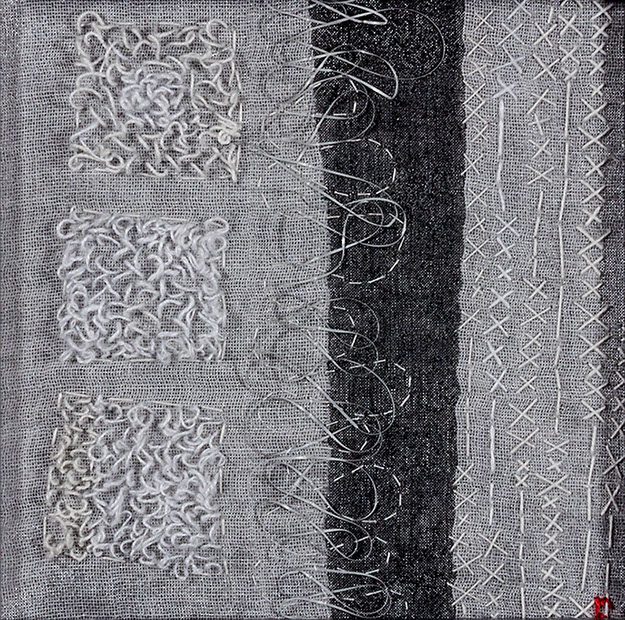 Poetry – White 1:2
Storlek: 13 x 13 cm
Teknik: Broderi och applikation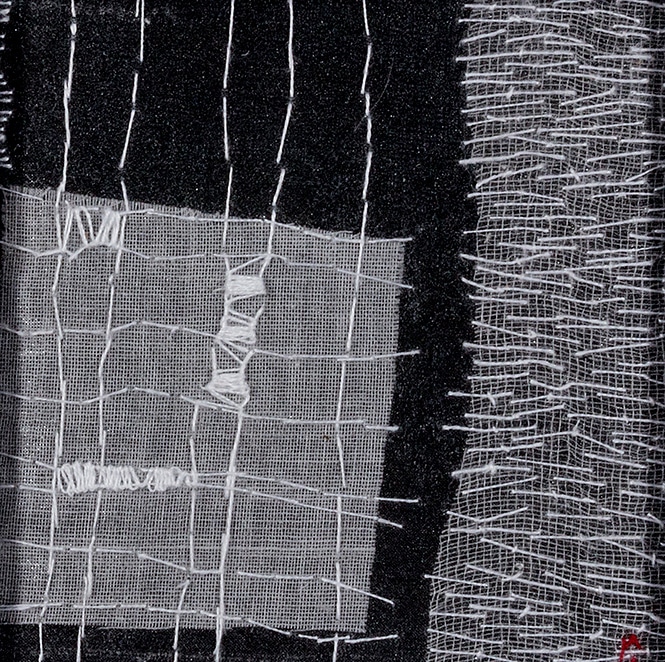 Poetry – White 1:3
Storlek: 13 x 13 cm
Teknik: Broderi och applikation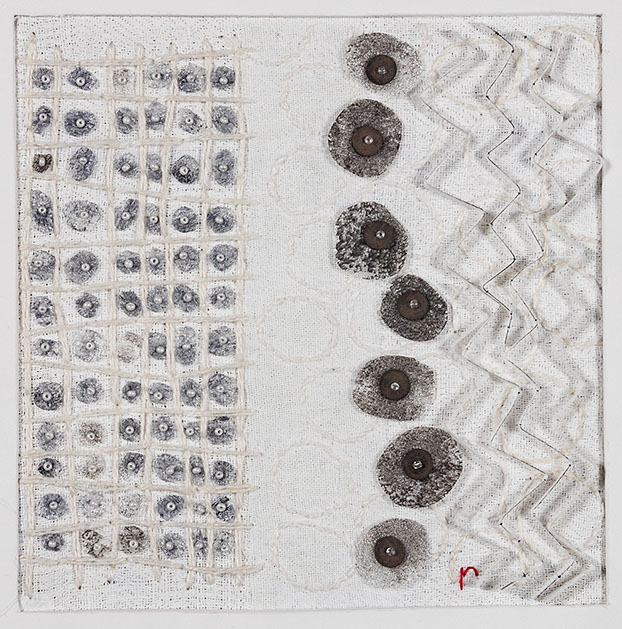 Poetry – White 2:1
Storlek: 18 x 18 cm
Teknik: Broderi och applikation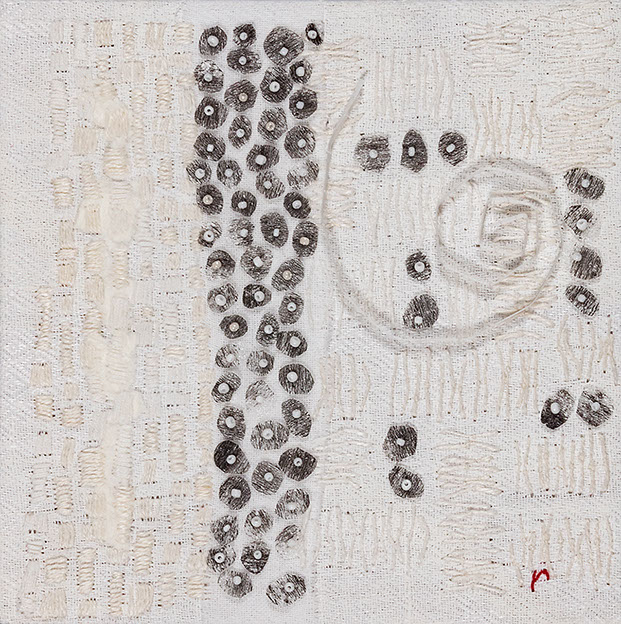 Poetry – White 2:2
Storlek: 18 x 18 cm
Teknik: Broderi och applikation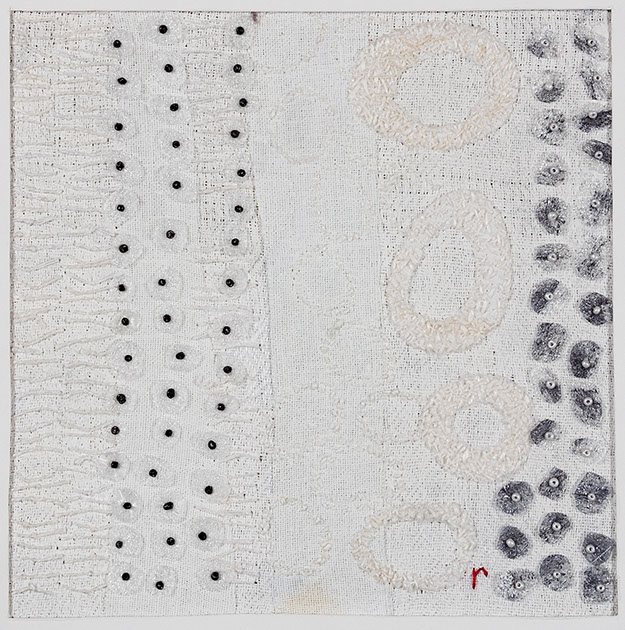 Poetry – White 2:3
Storlek: 18 x 18 cm
Teknik: Broderi och applikation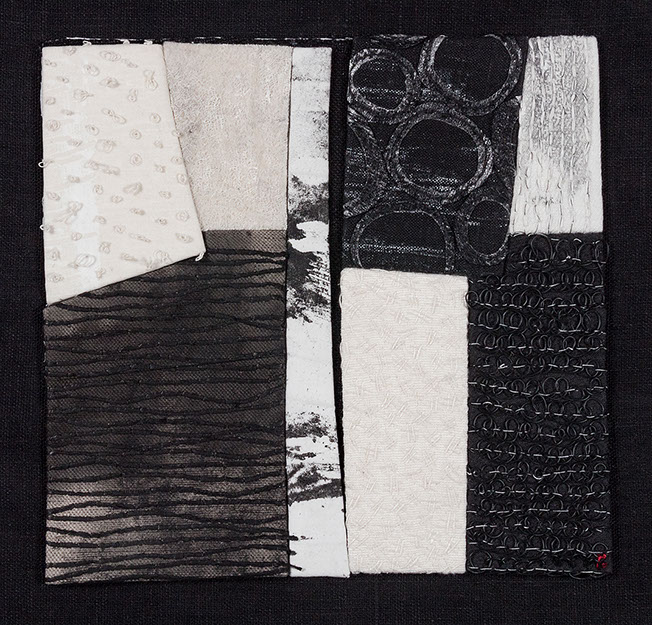 Prosa – Stygn 1:1
Storlek: 30 X 30 cm
Teknik: Brodericollage och applikation
Prosa – Stygn 1:2
Storlek: 30 X 30 cm
Teknik: Brodericollage och applikation
Prosa – Stygn 1:3
Storlek: 30 X 30 cm
Teknik: Brodericollage och applikation
Prosa – Stygn 2:1
Storlek: 30 X 30 cm
Teknik: Brodericollage och applikation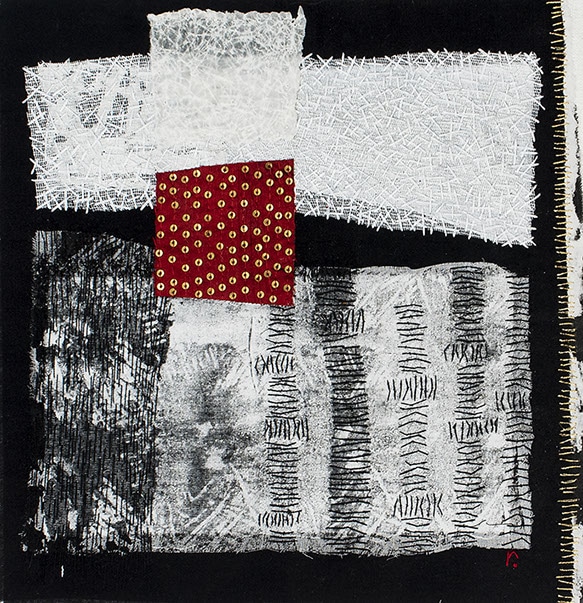 Poetry – Fragment 1:1
Storlek: 30 x30 cm
Material: Broderi och applikation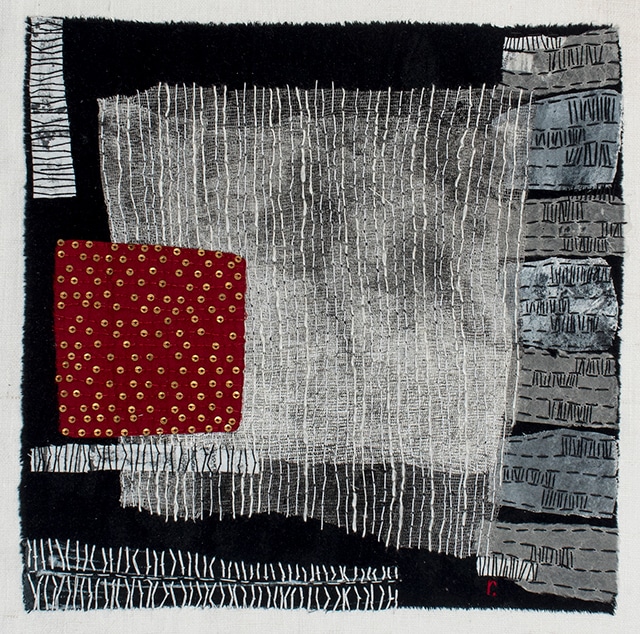 Poetry – Fragment 1:2
Storlek: 30 x30 cm
Material: Broderi och applikation
Dans
Storlek: 20 x 20 cm
Teknik: Broderi och applikation